THIS DOMAIN IS FOR SALE: Call 352-287-2606 or email 2872606@gmail.com
Florida Web Site Promotion, Design and Development:
Citrus County and Nationwide!
It's All About Results
MaximumHits Serves clients from its office in Lecanto Florida, just south of Gainesville.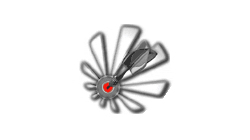 My primary services are Web Site Useability and Search Engine Optimization (SEO) although I've been compelled to do many other web related services in a pinch.
MaximumHits Delivers on-line technology in a well written, fast loading, easy to navigate manner. My sites load fast, are easy to maintain and rank extremely well in the Search Engines. Nothing complex just simple, straight forward and functional.
Your Web Sites Placement in the Search Engines is Crucial for qualified, targeted traffic. The majority of a websites traffic is generated by the Search Engines. Not hundreds of them but just two or three. Being on the first page of any of these will increase your websites traffic dramatically, being in the top 5 is better yet. MaximumHits will get your websites pages found.
Polaris Ranger Aluminum Accessories This site required an entire rebuild. New art, photos, pricing etc. It now has had a remarkable increase in rankings as well as sales.
Our latest work. Polaris Ranger Parts and Accessories The old site had to come down. It's a re-direct from the old Polaris Powersports site. Created July 1, 2010. We'll see how well this site starts getting great qualified traffic.
Location Location Location
As Critical Online As It Is On The Street
Small Business, Corporate or Personal Identity or an "Online" business card, your web site is an essential element to the success of your business. It represents your image, it should create a strong impression. It must have visitors!
Do you want Qualified Traffic to your website?
Contact MaximumHits via Email or call 1-352-287-2606
My websites are "Always Out There".